6 of The Best Baking Cookbooks For Easy Holiday Cookies
With plenty of easy Christmas cookies recipes with pictures

Founder & Executive Pastry Chef
For 25 years, Joanne has served as the Founder and Executive Pastry Chef at Hannahmax Baking. Known for her best in class reputation, Joanne and her baking company have crafted gourmet desserts for fine dining establishments, coffee cafes, hotels, & grocery companies across North America. In 2022, she launched the Cookie Chips® Baking Mix, a cookie mix that's shaking up home baking with its bakery quality results. In From The Pastry Kitchen, she shares her industry earned expertise with the home baking community.
If you're looking for Christmas cookie recipes to add to your holiday rotation, here are six of my favorite holiday baking cookbooks.
From classic recipes to fun and festive ideas, these books have something for everyone. Get ready to crank up the oven and start baking!
As a professional pastry chef, I am always on the lookout for new cookie recipes. When the holiday season rolls around, I review many of the latest baking cookbooks. I was particularly impressed with this year's selection of cookbooks. Whether you're looking for traditional Christmas cookies, Hanukkah Cookies, or something a little more unique, you'll find plenty of inspiration in these six of the best baking cookbooks.
1. Baking for the Holidays by Sarah Kieffer
The queen of
pan banging cookies
, Sarah Kieffer, just launched her holiday book called
Baking for the Holidays
. A beautiful hardcover book with gorgeous photography. While there are several cookie recipes, this book is more about everything holiday than just cookies. I included it in my cookbook review, not only because
I follow her on Instagram
, but her book provides a well-rounded assortment of delicious recipes that are clearly holiday bound. I love that she included pastries, cakes, pies, & candies along with a gifting section for delicious holiday gift ideas. I'm a big holiday gift basket giving person and I love her inspiration.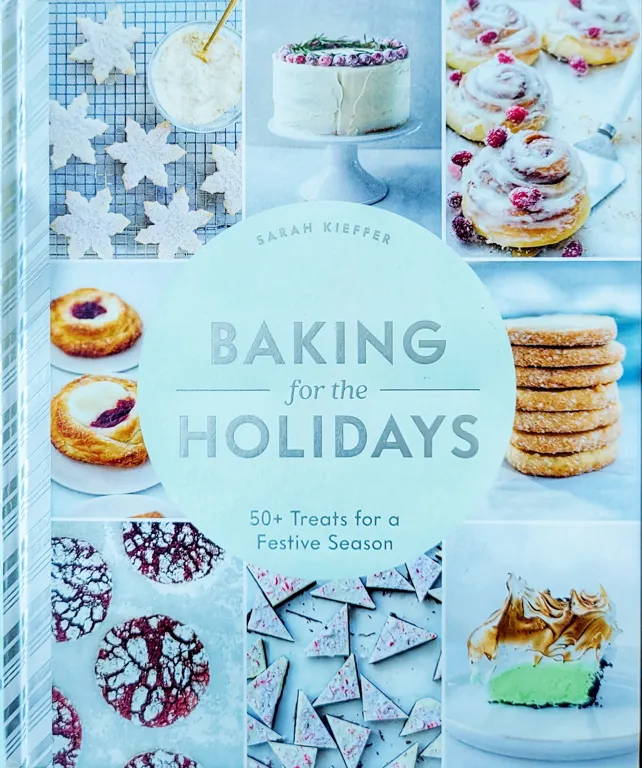 If you want to see what other awesome cookie recipes Sarah is playing with, be sure to follow her blog. You can pick up her cookbook there too!
2. Holiday Cookies by Elisabet der Nederlanden
Holiday Cookies by Elisabet der Nederlanden
is a beautifully designed simple book of seasonal holiday cookies. Although I've never heard of her before purchasing her book, I've since learned that she has what it takes to entice us with delicious cookies. A California Culinary Institute graduate and professional recipe developer and food stylist. Her book opens with cookie tips and tricks for baking, decorating, packaging and storing cookies. Which is great information before you get started on your cookie journey. Most inspirational for me in my review of her cookbook, are her spectacular Icebox Pinwheel Cookies. Just beautiful with its circular red, green & beige pattern.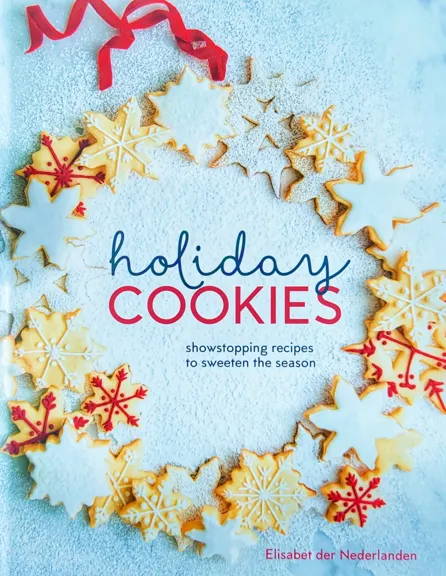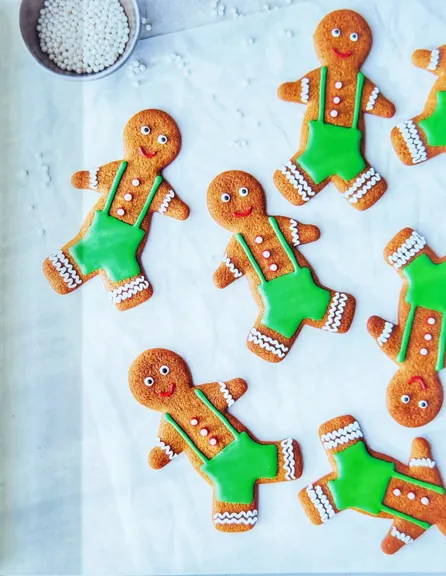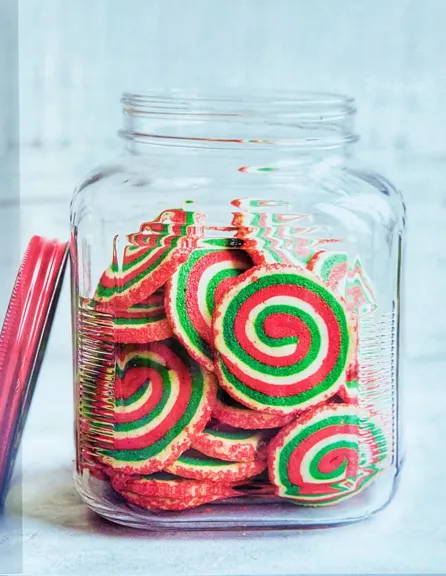 As a mom, I was smitten with her adorably decorated gingerbread cookies and her simple, but beautifully executed gingerbread house. Elisabet's Bejeweled Chocolate Cookies are worthy of an elegant dinner party. I know I'll be making these.
3. Christmas Baking by Joyce & Laura Klynstra
Christmas Baking by Joyce & Laura Klynstra gives us that old-fashioned holiday feel in a book. From its cover design to each page with delicious photography. This holiday book provides a well rounded assortment of 100 treats to make and enjoy during the holidays.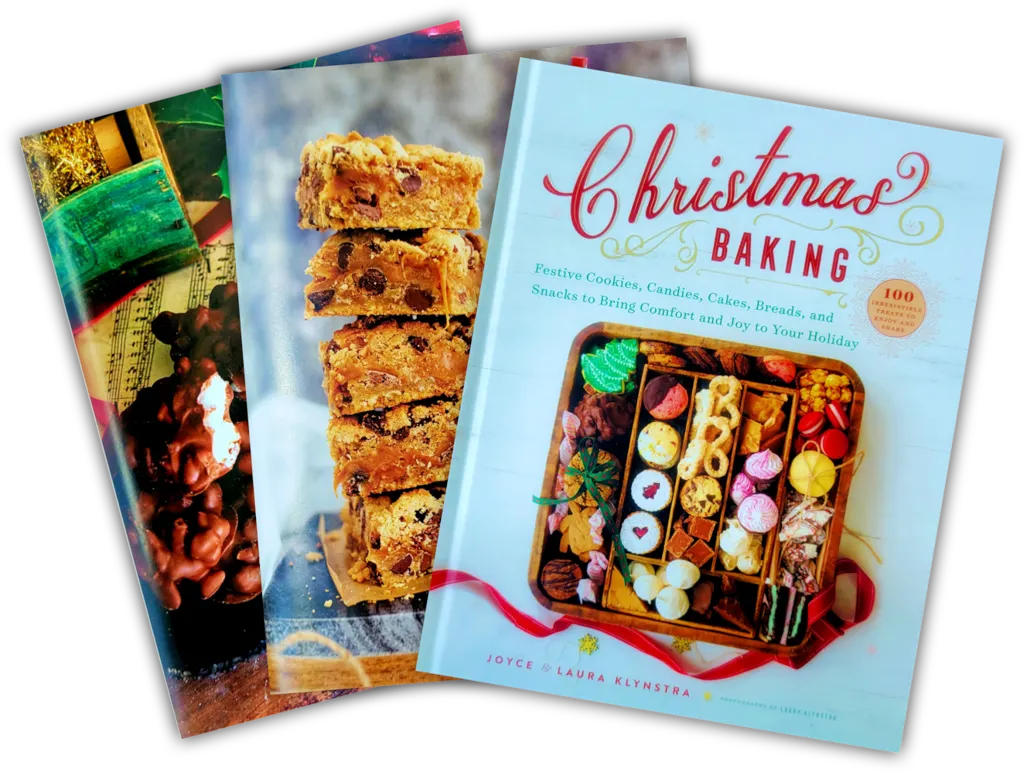 Beautiful full color photography alongside each recipe entices you into wanting to make each delicious looking treat. I will say, the Maple Peanut Clusters and Peanut Butter Caramel Bars are calling my name.
This book, though, is not just about holiday cookies or Christmas cookies. They include a huge section of sweet and savory breakfast treats they title "Christmas Morning". If Christmas baking is a big deal for you, then this is the perfect book to purchase.
4. Holiday Cookies by Brian Hart Hoffman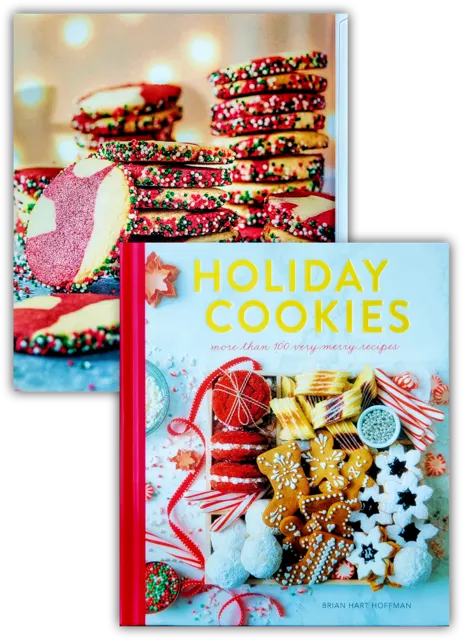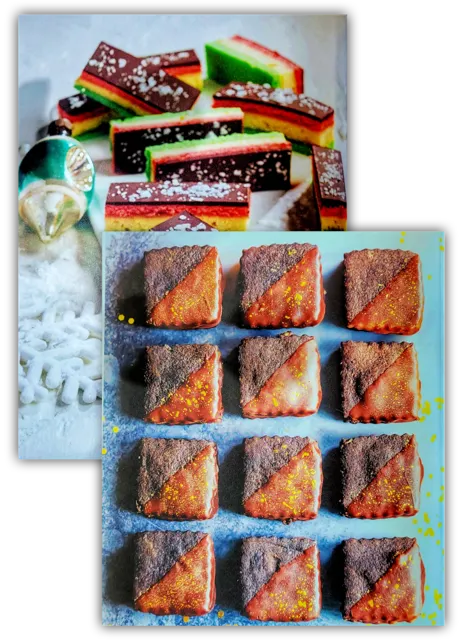 A gorgeous book with rich photography and recipes that are seriously fun to follow. Because this book is larger than some of the other books I reviewed, the photos really hit you in the face, beautifully. This book is mostly about cookies. With over 200 pages of fun, elegant, and specifically holiday and Christmas cookie recipes. He also includes an extensive section on bars.
Although his book is mostly about Christmas cookies, he didn't leave out Hanukkah. A Gelt Cookie Butter Blossom cookie that looks H
anukkah festive. Thanks Brian.
I love that he includes a fun section of cookies from around the world. Including my fav Italian Rainbow Cookies. Some unique offerings in his book are his Chocolate Halvah Sandwich Cookies with cardamom buttercream. Beautifully decorated with dark chocolate & splashes of gold. His Peppermint Mocha Red Velvet Marble Cookies are absolutely gorgeous. A very modern take on a cookie. A real keeper.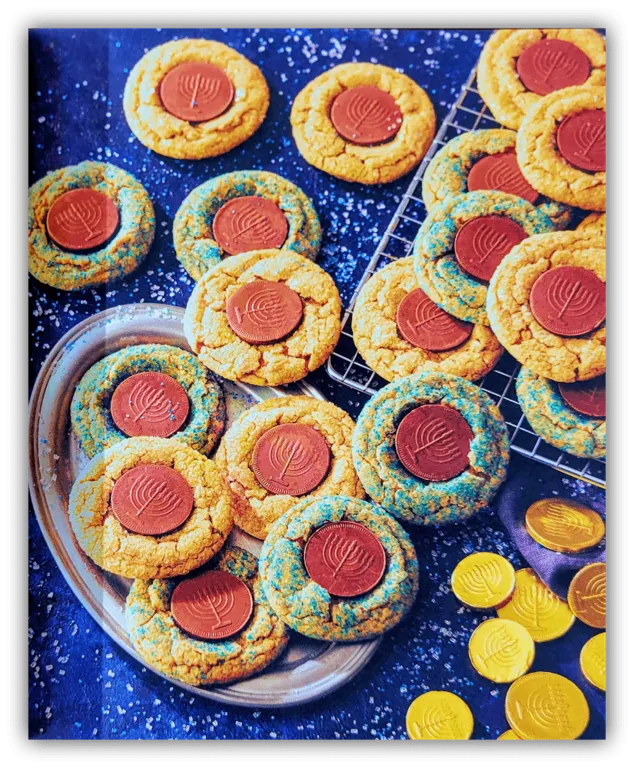 Two books I'm including aren't specifically about holidays, but can still be great holiday gift giving or keeping books. Both are, though, all about cookies. From two of some of the most famous baker's today. Let's start with Rose. Rose Levy Beranbaum is the queen of cake baking.
5. The Cookie Bible by Rose Levy Beranbaum
Author of
The Cake Bible
. If you've spent any time in the baking world as a professional baker or a home baker, the chances are you know Rose's work 100%. And, you probably have her book(s) at home.
Rose is not only well known for her award winning cookbooks, but she has won a James Beard Foundation award for her
Christmas Cookies Cookbook
. That's a big deal. She also has a popular blog,
Real Baking With Rose
. While she has had a Christmas cookies cookbook available for sometime, her newest contribution to the baking world is called
The Cookie Bible
. How could you have a Cake Bible without a Cookie Bible? It just makes sense.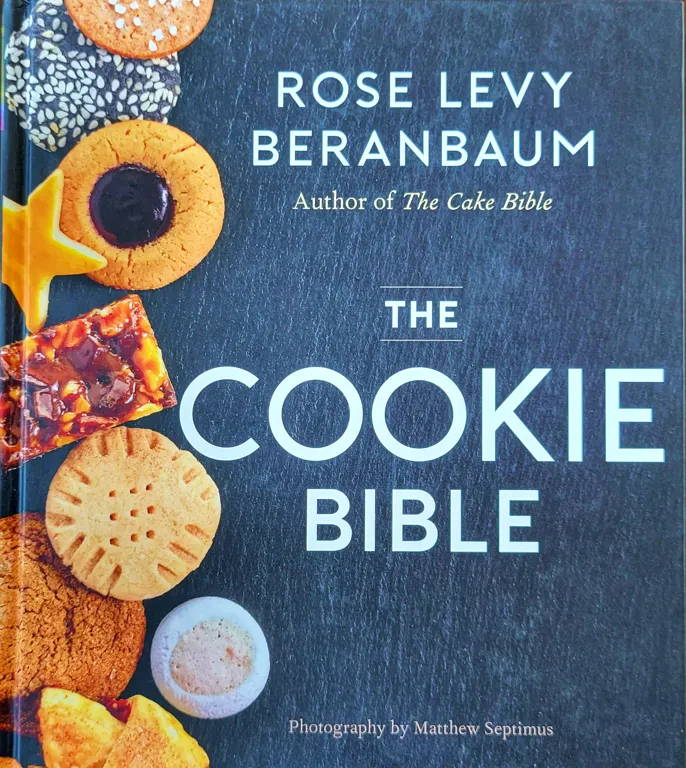 Her book starts off with her "golden rules for baking the best cookies". These are great tips for everything you could need to know or want to know about baking cookies. I wouldn't skip this section. I like how she broke up the book into sections about how you make different types of cookies.
Rolled by hand, dropped or piped, shaped by hand, rolled and cut, holiday cookies, and bar and cake cookies. This book really gives you the full gamut of cookie baking. And, each recipe gives great detail about how to make each cookie. This is a definite book for your library or gift for a serious cookie baker.
6. Dorie's Cookies by Dorie Greenspan
Last, but certainly not least, is
Dorie's Cookies
. The heaviest book of them all and I love the purple book cover color with the gigantic chocolate cookie. Fun!
What's great, right off the bat about this book is at the back of the book. Dorie gets the who of who and best of the best endorsements from some of the best in the business. Ina Garten, Nancy Silverton, Yotam Ottolenghi, Christina Tosi. She obviously travels in great baking and cooking circles.
Dorie Greenspan is a James Beard Foundation inductee for the Who's Who of Food and Beverage in America. Like Rose Beranbaum, this is a big deal in the food world.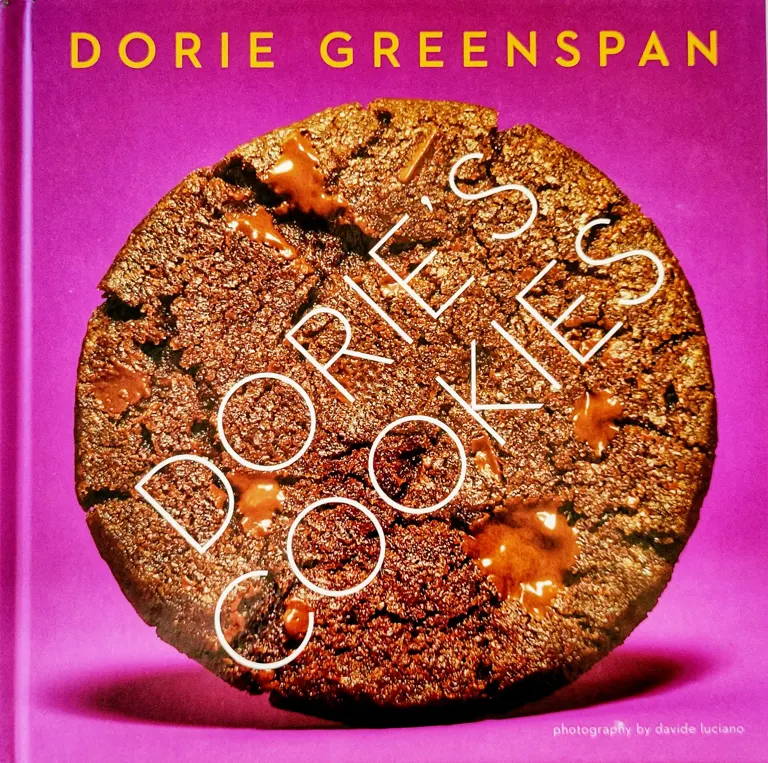 Honestly, I didn't know where to start with this book. It's so comprehensive. An in-depth beginning about ingredients and equipment is fantastic. Although it's not specifically festive like the other Christmas and holiday books, I can describe it as culinary festive. This is another great book for a serious cookie and bar baker. There are so many recipes to choose from that it will take you time to bake through this book. I think I'll start with her Coffee-Cardamom Cookies.
I love that she chose cardamom spice and combined it with coffee or actually, freshly ground espresso. A unique combination, but sounds seriously delicious. Her design on this cookie, while simple, is ultra elegant.
While you will be tempted to purchase these books for your own library, they are all awesome baking books to give as gifts for this holiday season.
So, forgo that Amazon gift card and go onto the Amazon website where you can find all of these delicious books. You'll find each Amazon book linked within the descriptions above. Pricing is very affordable on all of these books and because I purchased them all on Amazon, they came quickly. I love that!
Happy holidays and happy cookie baking.
Joanne Adirim, Founder & Executive Pastry Chef