From a humble catering kitchen in Los Angeles, California, to launching Cookie Chips® nationwide...
Welcome to my pastry kitchen.
I have been baking professionally for 25 years, crafting all types of desserts for hotels, restaurants, and gourmet groceries across the world. I created Cookie Chips® cookie mixes to be fun and absolutely delicious, using a handful of extraordinary ingredients I use in my professional kitchen. Enjoy this artisan experience and have fun baking!
Joanne Adirim / Executive Pastry Chef
Professionally Developed.
Pastry Chef Crafted.
Recipes Professionally Developed.
Fine Restaurants, Hotels, & Groceries Served Worldwide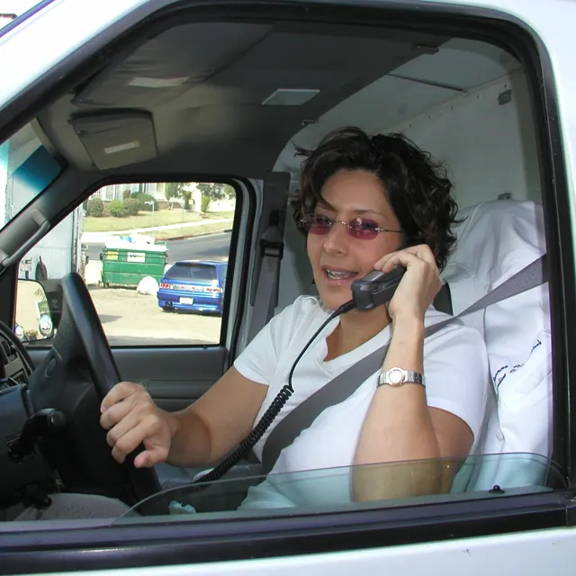 In November 1993, Joanne opened her own wholesale baking company. Out of a small catering kitchen in Los Angeles, California, Joanne crafted gourmet desserts for the exploding coffee house scene in Southern California. It was hard work. She got her first break when Trader Joe's brought in her mini Triple Chocolate Bundt Cakes. Moist mini chocolate cakes topped with a rich dark chocolate glaze and loaded with chocolate chips. They were wildly popular. That was the first of the many desserts she would create for Trader Joe's.
Joanne & her bakery grew nationwide, crafting hundreds of desserts for hotels, restaurants, and gourmet groceries across the world. She developed a best in class reputation for her wholesale baking company, and is known today for using the finest non-GMO, artisan ingredients available.
Creating the Home Baking Experience
Joanne's passion for baking went beyond creating professional desserts for wholesale customers. She had always wanted to share her love of baking with home bakers. The people who bake to express their unique creativity and show their love for their family and friends. Her goal was to design the perfect home baking experience that would enable bakers of all levels to create professional results at home, using the same high-quality ingredients she uses herself.
So she went to work. In R&D, Joanne tested her recipes dozens of times, tinkering with bake times, techniques and ingredients, until she found the perfect balance of flavor and texture. She knew that the key to her success would be creating a home baking experience that was easy and enjoyable, with results that are absolutely delicious.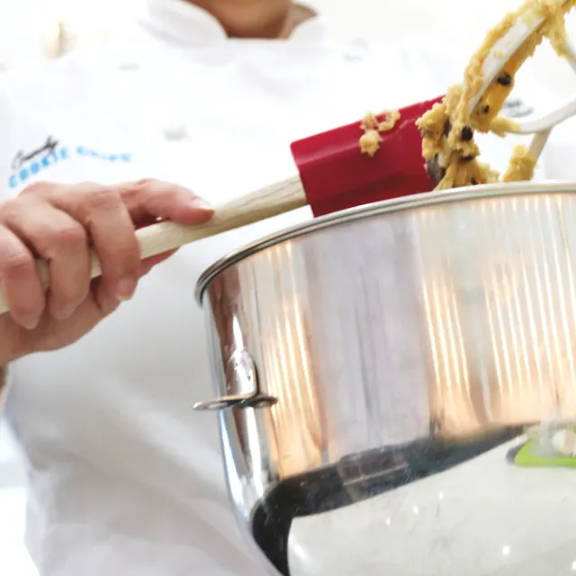 Fun to Crunch, Easy to Bake
And after all those tests and trials, Joanne had done it. Thin and crispy, deliciously snackable, and ridiculously easy to make. She calls them "Cookie Chips®." A dough that spreads thin in the oven and produces buttery crunchy cookies in 15 minutes. Bakers of all levels can create professional results in their home kitchen, using the same high-quality artisan ingredients Joanne has used in her wholesale bakery.
Cookie Chips® baking mixes include everything you'll need to make delicious cookies, just add a stick of butter and one large egg. With simple, clear instructions that the most beginner baker can follow. Add your own personal touch and create unique cookie creations that really impress! Joanne's mixes come in four flavors, with a million more flavors on the way!
Extraordinary Ingredients From Around the World
Sourcing Extraordinary Ingredients
Our selection of extraordinarily high quality ingredients are carefully considered for their distinct quality and taste, and blended into premium cookie mixes that yield unbelievably delicious crunchy cookies.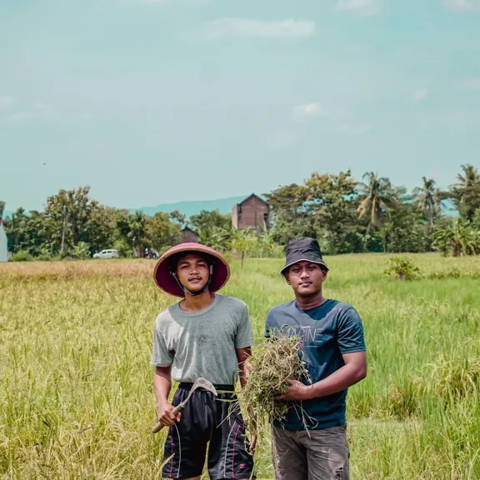 Choosing Sustainable Suppliers
We can meet the needs of the present without compromising our future. At Cookie Chips®, we prioritize suppliers who share our values and take the ethical and responsible approach to their businesses. We're committed to sustainability.
We take pride in our commitment to using only non-GMO ingredients. We believe that it's not only better for our customers, but also for the environment. By ditching GMOs, we're helping create a better food system for everyone.
Extraordinary Ingredients.
Artisan Baking Experience.
Extraordinary Ingredients
Artisan Ingredient Suppliers
Colorings, Flavorings, GMOs or Preservatives

extraordinary Ingredients
Transparent, Sustainable, Extraordinary.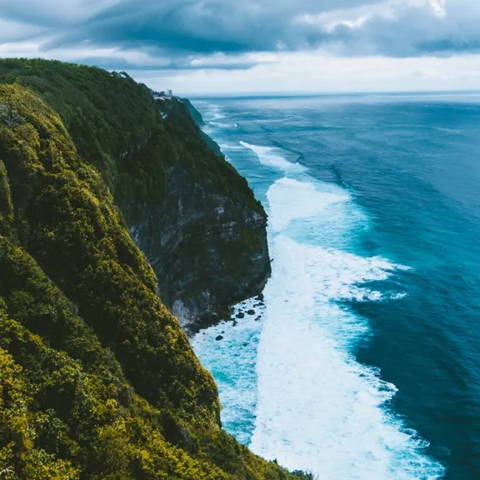 Harvested from the pristine waters off Brazil's north coast, our sea salt is carefully processed to preserve its natural minerals and unique flavors before being brought in to our production kitchen in the USA. Brazilian sea salt is famous for its remarkable flavor.
Known for its bold flavor and fragrant aroma, our Saigon Cinnamon, or "quê trà my" in Vietnamese, is hand-harvested using traditional methods from trees that grow deep in the lush mountains of central Vietnam.
Considered the world's finest vanilla, Madagascar Vanilla's exceptional quality and unique flavor profile is thanks to the island's fertile soil, warm climate, and careful cultivation practices. The result is a vanilla bean that's rich, sweet, and unmatched by any other variety.
Grown in the Great Plains of the USA, our fine flour is made from grinding whole grain wheat kernels, bran, germ, and endosperm. It's hardy and nutritious, and our farmers take great care to ensure the crop is high quality, essential for producing a great baking flour.
Kettle Roasted Peanut Flour
The artisanal kettle roasting process that produces our naturally sweet peanut flour is done in small batches to ensure quality, precise roasting, and a decadent peanut flavor throughout the product. The peanuts are grounded into a fine powder and shipped to us directly.
Plant Based Rainbow Sprinkles
Free from harsh dyes and artificial additives or flavors, our plant based rainbow sprinkles get their vibrant colors from carrots, spirulina, paprika, turmeric, and annatto. They're playfully sweet, and they add a pop of flavor that makes these Cookie Chips® absolutely delicious.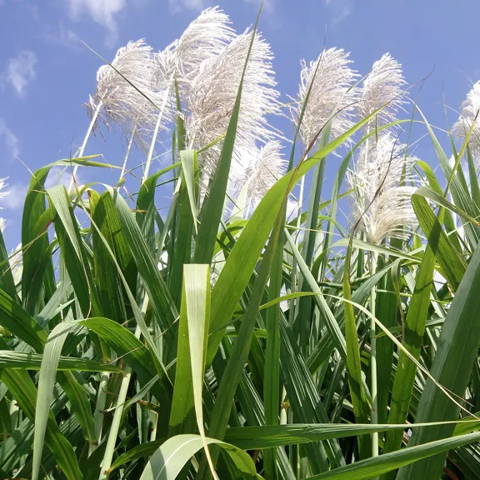 Taking Cookie Chips® Direct to Consumer.
We've cut the complexity by delivering our premium cookie mixes direct to you. By going D2C, we've made it more fun, more personal, and easier than ever to get baking crunchy cookies.
"They're SO good, super easy to make and incredibly addicting. I can eat these cookies every. single. day. The recipe on the bag is to die for. And from classic chocolate chip cookies to my ooey gooey cookie skillet, there are so many options to explore!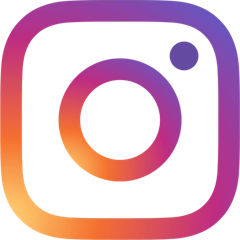 Professionally Developed.
Pastry Chef Crafted.
Customers Reviewing Cookie Chips®
Bakers Following @cookiechips
Bakers Watching @cookiehchips Content
Hands down the best sprinkles cookies I have ever tried. The bag, the cookies, such a work of art! They're so pretty and tasty and I loved baking them with my kids. 😍🥰
I'm dreaming up all sorts of combinations with different tweaks and add-ins. Really impressed with the quality of the mix. Will be using it in my baking adventures.
I tried Cookie Chips for the first time today, and I. am. blown. away. The cinnamon sugar flavor is so heavenly, and love the crunchiness. Also loving that they're made with wholesome ingredients and so easy to make.
I'm so glad I stumbled upon Cookie Chips! I just love that the mix is crafted by a professional pastry chef. And the cookies come out so good that you just know it's made with the best recipe & ingredients. Cannot recommend enough!
I can't get enough of @cookiechips! The flavors are amazing and I'm CRAZY IN LOVE with how easy it is to make 😎. The cookies come out perfect every time.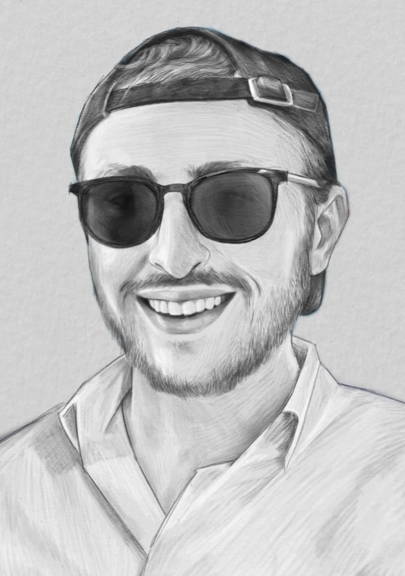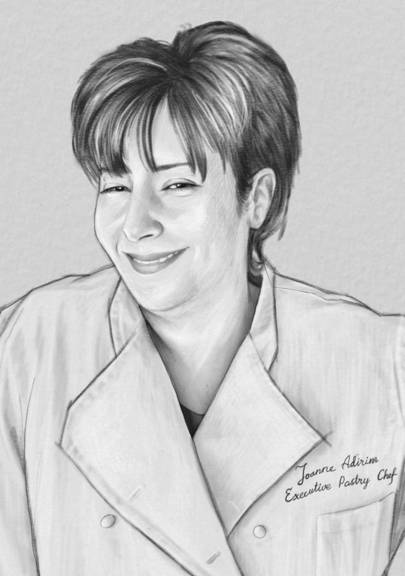 Founder / Executive Pastry Chef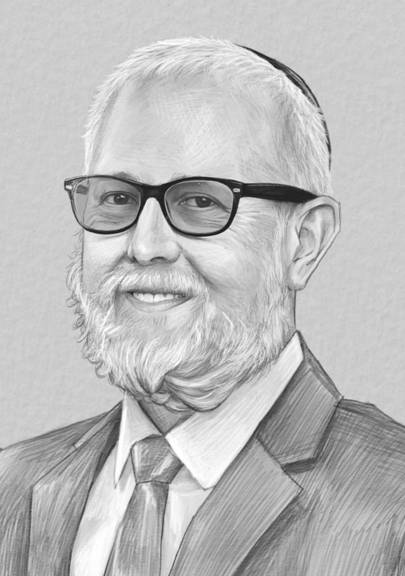 Experience Pastry Chef Crafted.
Scratch baked results from an expertly crafted recipe. Indulge in premium cookie mixes by a premier pastry chef.